Janet Jackson cover versions
Ryan Adams has covered 1 song by Janet Jackson: Any Time, Any Place.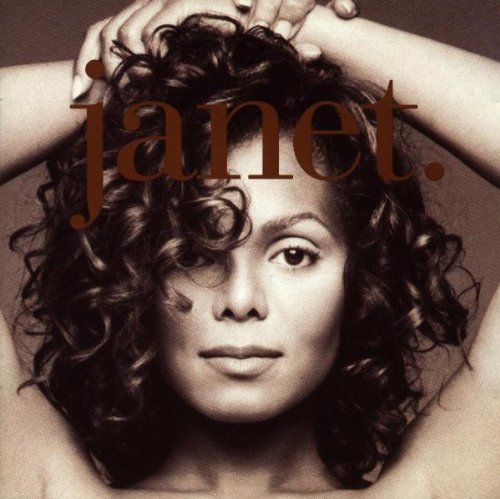 Janet (1993)
by Janet Jackson
Janet (stylized as janet.) is the fifth studio album by American recording artist Janet Jackson, released on May 18, 1993, by Virgin Records America. Prior to its release, Jackson was at the center of a high-profile bidding war over her recording contract. In 1991, her original label A&M sought to renew her contract, while others, such as Atlantic, Capitol, and Virgin all vied to sign her. After meeting with Virgin owner Richard Branson, she signed with the label for a $40 million contract, making her the world's then-highest paid musical act.
Criticism that her success in the music industry was attributed to being a member of the Jackson family and a producer-dependent artist led her to write all lyrics for the album, in addition to co-producing every song and co-writing each of their arrangements with the songwriting/production duo Jimmy Jam and Terry Lewis. Its title, read "Janet, period.", is meant to disassociate her public image from her family, dropping her surname. While pop and R&B had been standard components in her music, she broadened her compositions by incorporating hip hop, opera, house and jazz, eliminating the rigid, industrial sound of her previous records. Although she earned a reputation as an advocate for sexual abstinence with her 1986 single "Let's Wait Awhile", the theme of Janet is sexual intimacy—an abrupt departure from her conservative image. Much of the acclaim for the album focused on her lyrics which emphasize a woman's perspective on sexuality and the demand for practicing safe sex. Academics have argued the erotic imagery in her music videos released to promote the album's singles have contributed to a higher degree of sexual freedom among women.
The album topped the record charts in the United States, Australia, New Zealand and the UK. In the US, it became the singer's third consecutive album to top the Billboard 200 and her first to debut at number one. Selling 350,000 copies in its first week, it set a record for the highest first week sales for a female artist at that time.[3] Certified sixfold platinum by the Recording Industry Association of America (RIAA), it has sold over seven million copies in the US according to Nielsen SoundScan and an estimated 14 million copies worldwide. It cemented her as an international icon and sex symbol, and is listed by the National Association of Recording Merchandisers and the Rock and Roll Hall of Fame as one of the 200 Definitive Albums of All Time. According to Guinness World Records, it is the best-selling dance album of the 1990s.[4]
Producing six top ten hits on the US Billboard Hot 100 singles chart, Janet remains one of only seven albums in the chart's history to achieve that feat. "That's the Way Love Goes" became Jackson's most successful single in the US, staying atop the Hot 100 for eight weeks, as well as topping the singles charts in Australia, Canada, and New Zealand. It received two Grammy Award nominations in 1994, winning Best R&B Song. Her ballad "Again"—written for the 1993 feature film Poetic Justice—also topped the Hot 100 and garnered nominations for the Golden Globe and Academy Award for Best Original Song.